Current Openings
When we hire for certain positions, we will announce job openings in this section, as well as on the Facebook page for each facility.  Jobs may be posted in appropriate and online resources in each location.
If there are no jobs listed, we are not currently hiring.
We are currently recruiting for the following positions.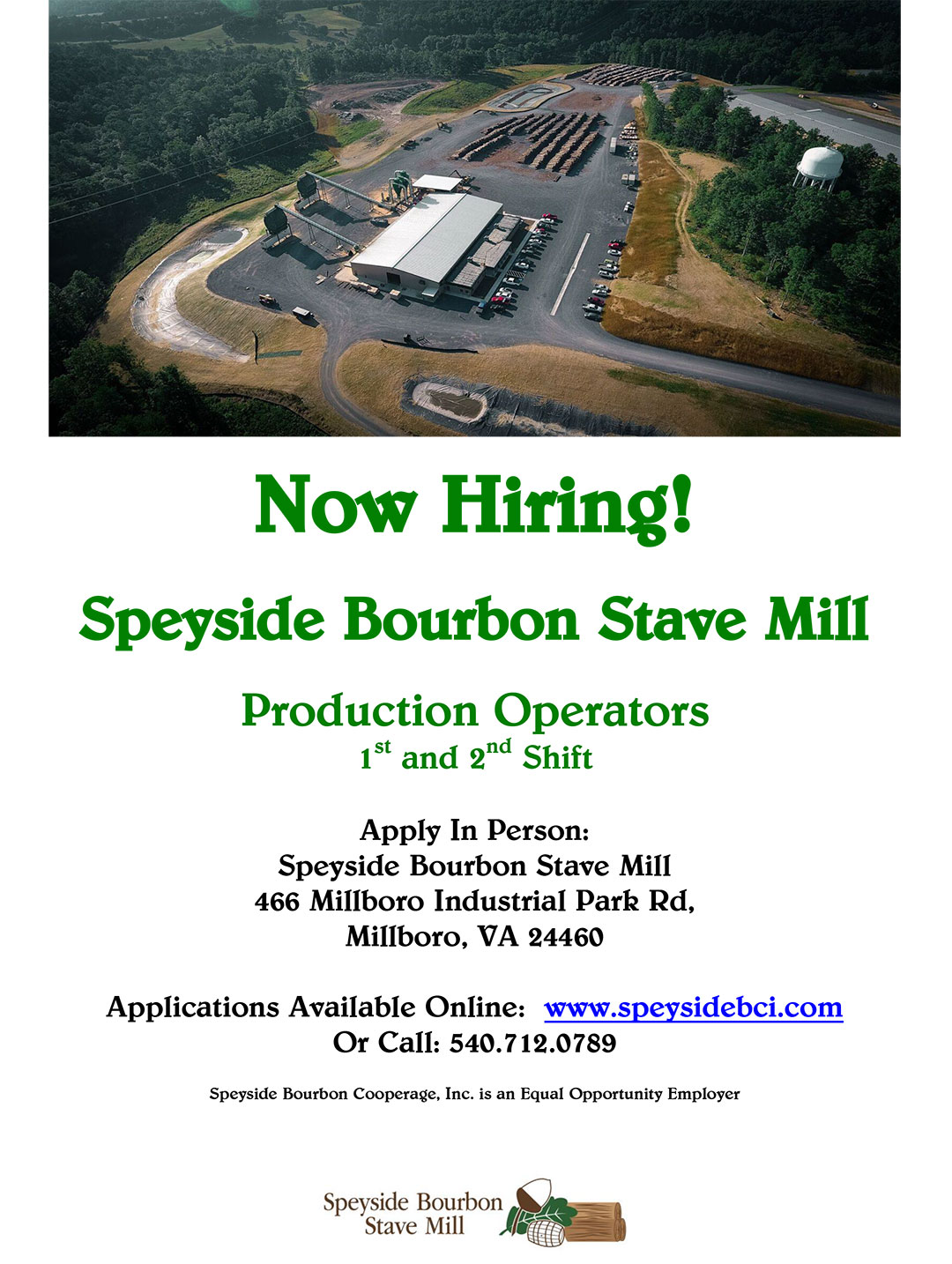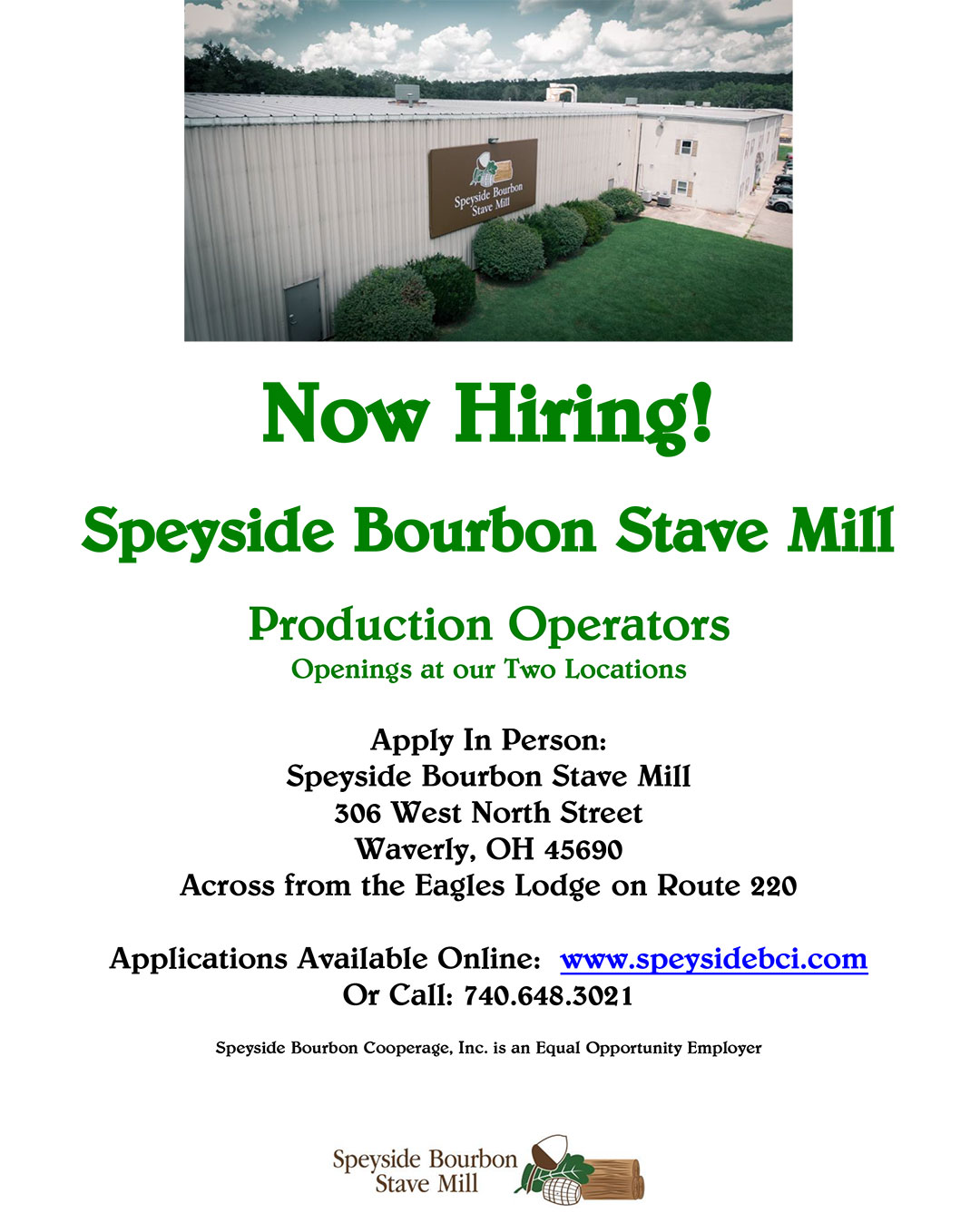 Speyside Bourbon Cooperage
(Jackson, OH)
P.O. Box 509
960 East Main Street
Jackson, Ohio 45640
740.688.2160
Toll Free:  855.276.2386
Speyside Bourbon Stave Mill
(Waverly, OH)
306 W. North Street
Waverly, Ohio 45690
Office: 740-648-3021
Speyside Bourbon Stave Mill
(Millboro, VA)
P.O. Box 284
466 Millboro Industrial Park Road
Millboro, VA 24460
540.712.0789